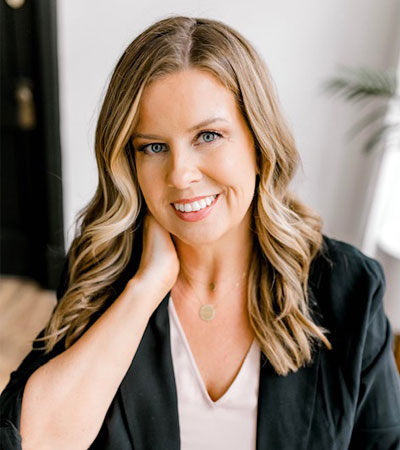 Erin Dresser
Owner and Licensed Esthetician
Skin Deep Day Spa evolved from the desire of Master Esthetician Erin Dresser, to create a safe environment to help clients understand and improve the health of their skin and wellbeing. Erin is a licensed esthetician and has been in the skincare industry for 24 years. Esthetics is a passion of hers which inspired the opening of Skin Deep Day Spa in July of 2005.
Erin is a graduate of Ross Medical Institute (class of 1999) where she acquired a Medical Assistant certification. It was through this introduction into the medical field, while working with dermatologists and plastic surgeons, that she started her journey into skincare.
Erin developed a passion for skincare and moved to California, acquiring her esthetician certification at the Career Academy of Beauty in Garden Grove, CA in 2001. She has attended The International Dermal Institute in Los Angeles, CA for the most advanced classes and training in skin care. Erin believes continuing her education and training on a regular basis is the key to providing superior service, results driven treatments and an extraordinary overall experience.  
She spent several years in Newport Beach , CA working in exclusive spas, as well as a dermatology clinic. This experience has given her the opportunity to work with renowned estheticians and physicians as her mentors. She has been able to develop treatments that are results oriented which also include the element of relaxation.
Following her dreams has allowed Erin to grow her business and employ a variety of talented estheticians and massage therapists with the same vision. She has developed a love for mentoring others in this field and offering her knowledge to train and cultivate Skin Deep Day Spa's talented team of estheticians. This mentoring ensures that you will get an exceptional experience no matter who you receive a service from at our spa.
Erin has curated a unique in-spa skincare boutique by handpicking a variety of rigorously tested skincare products proven to achieve results. She believes in carrying the best medical skincare products to assist you in your journey while you achieve glowing skin from within.  Skin Deep Day Spa's skincare boutique has also been made available online.
When Erin isn't working, she enjoys spending time with her  husband, daughter, and soon-to-be-son. Traveling, cooking, reading, nature walks, bike rides, kayaking and yoga are some of her favorite hobbies.
Currently, Erin is not accepting new clients. If you would like to be added to her wait list, please call. However we assure you that you will be well taken care of by one of our talented estheticians, who have each been trained extensively with Erin and Nicole (spa manager and Master Esthetician). Erin will be on maternity leave beginning in July 2023 and will return to seeing clients in January 2024.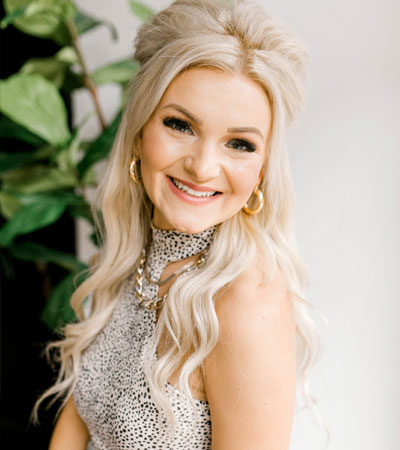 Nicole Van Hemert
Spa Manager & Lead Licensed Esthetician
Nicole graduated from Douglas J Aveda Institute in 2015 and became a licensed Esthetician in the State of Michigan. She has been with Skin Deep Day Spa for over 6 years being our Lead Esthetician, and spa manager. Nicole chose the field of Esthetics based on her love for the beauty industry, and her passion to make others feel beautiful in their own skin.
Nicole specializes in Microneedling, Chemical Peels, Hydrafacial MD, Dermaplaning, Advanced Facials, Light Therapy Treatments, and Full Body Waxing. She continues her education and research to ensure her clients receive the best results possible. Her clients benefit from her knowledge of skin health and full body wellness, her bubbly personality and compassion, as well as the personal attention she provides to each individual.
Nicole's philosophy is focused on healing from the inside out. She approaches each skin concern from many different angles. Her love for nutrition and wellness is passed along to each of her clients, including with her holistic and scientific approach to achieve the best you.
Outside of work, Nicole loves to spend time with her family and friends, she loves to blog on her beauty page, and help others with their health. She is happiest when she is outdoors whether it be boating, snowmobiling, exercising, or traveling.
To get to know Nicole better, see her clients before-and-after photos, or to learn more about her work here at the spa visit her Instagram page, @nicolemaynardaesthetics.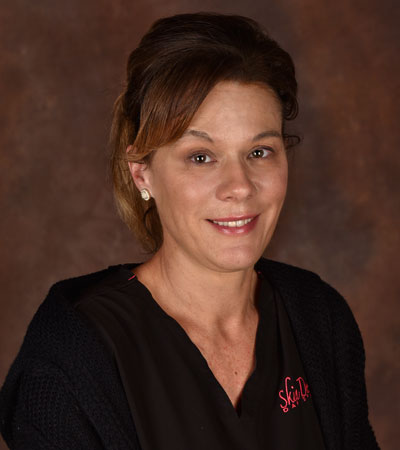 Tammy Casto-Vick
Licensed Massage Therapist
Tammy Casto-Vick is a graduate of massage from Baker College. Tammy has been practicing massage for over ten years and has received continued specialized training in neuromuscular massage, prenatal massage, psychoneuroimmunology, and myofascial release. When Tammy is not practicing massage she enjoys spending time with her family, outdoor activities, reading, and cooking.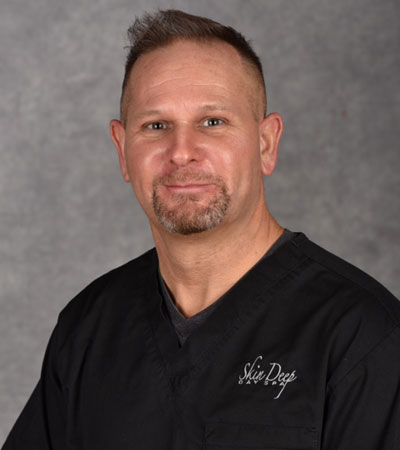 Michael Barlow
Licensed Massage Therapist
Mike Barlow has been in both blue collar and white collar roles throughout his work life, which helps him empathize and accommodate the impact of varying of stresses on our minds and bodies. Employing a skill-set of multiple techniques, Mike personalizes each session to his client's needs while exceeding their expectations. It is Mike's belief each massage session is a journey or escape from the stress of the past to a relaxed harmony within the present moment. He graduated from the Baker College Massage Therapy Program in 2017.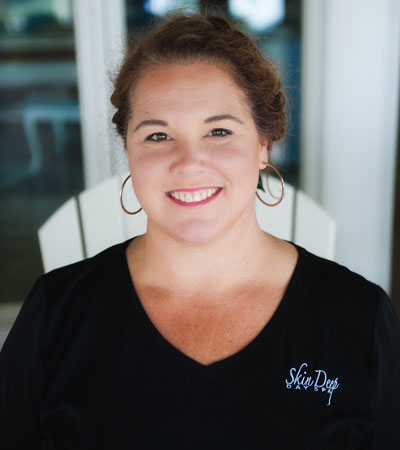 Laura Koszegi
Licensed Esthetician
Laura is a licensed esthetician and former special education teacher. Following a 19 year career in teaching, she left that profession to fulfill her dream of becoming an esthetician. She graduated from Atlas Academy of Cosmetology in May 2022. Laura is a caring healer by nature, and she chose to become an esthetician to assist people in feeling the best they can about themselves.
Whether you have concerns about acne, scarring, aging, fine lines and wrinkles, rosacea or just want time to relax and unwind, Laura will provide a gentle touch and expert knowledge. She has the ability to think creatively and work with you to find solutions to skin concerns you may have so you get the support you need in spa and at home to achieve your desired results.
Because of her educational background, Laura is also very skilled at working with clients with unique needs. She has extensive experience in working with children and teens on the Autism Spectrum, and with specific learning disabilities and cognitive impairments, as well as those with visual impairments and hearing impairments. Please call the spa and let them know your specific needs and Laura will do her best to make accommodations.
Laura is happy to provide facials, advanced facials, chemical peels, Hydrafacial, waxing and education about your skin to help get you feeling and looking your best.
To get to know Laura better, see her clients before-and-after photos, or to learn more about her work here at the spa, visit her instagram page, @skindeepjackson.laura.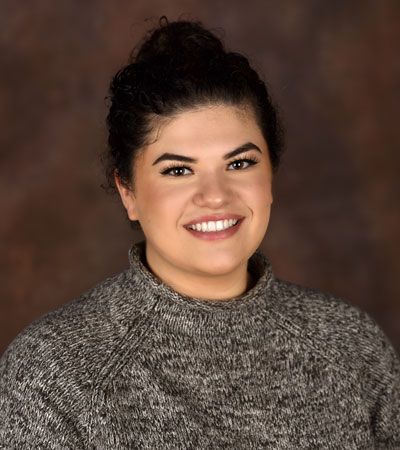 Kate Collier
Licensed Esthetician
Kate graduated from Belmont University in Nashville, TN with a Bachelor's in Multimedia Production and a minor in Studio Painting. After school, she joined the Peace Corps to be a Youth Development Volunteer in Fiji. During her service in Fiji, she worked with young girls and women who survived domestic abuse. Through meeting with these amazing women, she realized her passion for helping people look and feel beautiful to the world but more importantly to themselves.
Shortly after returning home, she went to Douglas J in East Lansing to become an esthetician. She is excited to be working at Skin Deep with a team of knowledgeable, dedicated, and compassionate people that share her passion for the beauty of others, inside and out.
To get to know Kate better, see her clients before-and-after photos, or to learn more about her work here at the spa, visit her instagram page, @skindeepjackson.kate.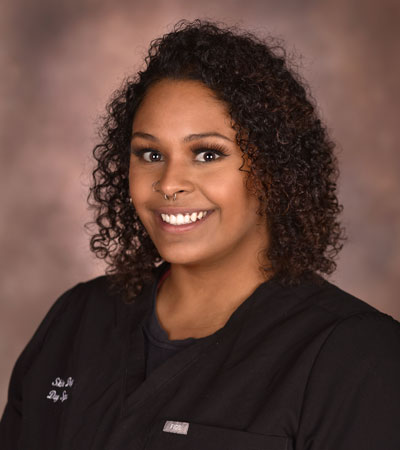 Emma Mills
Licensed Esthetician
Emma Mills graduated from Atlas Academy of Cosmetology in October 2022. Emma's career took many twists and turns before landing in esthetics. She graduated from Central Michigan University in May of 2020 with a degree in Fashion. During college Emma developed a passion for empowering and serving her community. Shortly after graduation she developed her love for the esthetics industry when she started working as a receptionist and social media manager at Skin Deep Day Spa. Emma is an energy healer. She has practiced Reiki, loves reading tarot cards and is an avid astrology lover. As an esthetician her goal is to make everyone feel included, loved and pampered."
To get to know Emma better, see her clients before-and-after photos, or to learn more about her work here at the spa, visit her instagram page, @skindeepjackson.emma.
Begin your relaxation now.