Spa Services
Skin Deep Day Spa's treatments are inspired by our desire to help you feel your best. We partner with high-quality skin care companies such as ZO Skin Health, Ling New York, and Jan Marini. All of our services are customized to meet the specific needs and preferences of each client. All of our highly certified staff have their own unique style and each service you receive will be special. For combined treatments and packages, view our spa experiences.
Spa Experiences
Book An Appointment
Signature Facial
Refresh your skin with this purifying facial that gently exfoliates and drenches the skin with hydration for a perfect supple, glowing result. Enjoy a relaxing massage on the upper body, hands, and feet.  Imperial Chinese Jade Rollers are used to massage and infuse a custom blended Ginseng Herbal Moisturizing Masque to instantly soothe and calm the skin. The collagen masque is added to help firm and tighten your skin.
60 min.  $105
90 min. $145 (Includes ultrasonic infusion and scalp ritual to extend relaxation)
European
This highly effective and customized facial is designed for your particular skin care needs. Our experienced estheticians will consult with you and evaluate your skin type to determine the best treatment to suit your specific needs. This complete facial includes cleansing, exfoliation, extractions, masque and upper body massage. Your skin will feel perfectly balanced and hydrated.
30 min. $55 Express
60 min. $89
Seasonal SignatureFacial
This facial changes with the season. Designed to target skin conditions that occur with our changing weather. Visit our specials page to view our current facial.
Price Varies
DNA
(Do Not Age Facial)
Revive your skin with this facial that utilizes gentle yet highly effective Stimulator peel and customized masque's designed to defend skin against the signs of aging including premature fine lines, wrinkles, and sagging facial contour. Relax with an upper body, hand and foot massage. State-of-the-art ingredients are used to prevent the degeneration of the skin. The use of ultrasonic technology infuses a powerful growth factor  serum, increasing production of youthful cells and facial contour becomes firmer.
75 min. $145
Acne Clarifying
An advanced facial designed to detoxify and clear acne prone skin. This intensive facial will rid the skin of trapped impurities, black heads, white heads and clogged pores. After pores are cleaned, our renowned Oxygen Plasma and the use of high frequency will deliver highly concentrated amounts of oxygen to help eliminate acne bacteria.
60 min. $95
Boost Your Results
Stimulator Peel – add-on to another facial procedure only
This mild peel is excellent for reducing the signs of aging, helps to fight acne, exfoliates razor bumps, increases cell turnover and brightens skin tone.
$45
Microdermabrasion
This treatment uses a diamond-tipped wand to slough off the top layer of the skin which helps to stimulate new skin growth and increase collagen, leaving the younger looking skin. This type of skin rejuvenation is used to treat discoloration, sun damage, acne, enlarged pores, fine lines, superficial scars, and wrinkles. Discontinue all retinol products 7-10 days prior to treatment.
Face Only – $85 – Add onto Facial – $55
Microdermabrasion for Face, Neck, and Décolleté – Includes a calming masque and massage, leaving your complexion feeling fresh and rejuvenated.
$125 – Add on to a full facial – $70
Hydrafacial
Only Hydrafacial uses patented technology combined with nourishing ingredients to create an instantly gratifying glow.
Dermaplane Express
During this fast, painless treatment, dead skin is removed from the epidermis, as well as vellus hair (peach fuzz). Benefits include reducing the appearance of acne scarring, hyperpigmentation, fine lines, and wrinkles. Also, allows for optimal product penetration. Dermaplaning may be done as a stand alone treatment or to enhance another facial treatment. Must discontinue all retinol products 7-10 days prior to treatment.
$69     includes a customized masque
$40     when combined with another facial service
Celluma LED Treatment
Our Celluma LED Treatment offers a UV-free, low level, non-invasive light therapy for aging and acne. LED Light Therapy, also known as light emitting diodes, transmit specific light frequencies which are used to produce either red light or blue light. Each light is targeted to a specific skin condition and accomplishes different tasks.
Dermaplane Glow
Achieve bright glowing skin with this powerful trio of dermaplane, stimulator peel and Celluma LED light therapy. This advanced treatment is a must for skin that feels rough or looks dull, using dermaplane to remove vellus hair and our unique blend of exfoliators to renew and revive your skin.  Wind down with a relaxing hand and foot massage while being treated with the LED light to treat your main concerns.
Dermaplane Glow 60 min. – $149
Chemical Peels
We suggest a series of these treatments for the best result.
Chemical peels work by exfoliating the outer, damaged layers of the skin.  This process promotes cellular growth and your skin will appear smoother and fresher looking.  One of the most effective and least invasive ways to improve the appearance and texture of your skin.
Reverse aging, wrinkles, fine lines, sun damage, acne, scarring, and pore size.  Improve skin tone and radiance with our customized Glytone Enerpeels.  Our Esthetician will consult with you and determine the best course of treatment based on your concerns.
Terrance Wayne MacGregor M.D. is our medical director for the advanced medical services.
We recommend a series of treatments for the best results.
Discontinue all retinol products at least 7-10 days before microdermabrasion, chemical peels or derma-planing.
Discontinue all retinol products at least 2 days before HydraFacial.
Your skin cannot be sunburned at the time of your service.
You cannot receive a microdermabrasion, HydraFacial, chemical peel or derma-planing if you are pregnant or if you have a cold sore break out.
Waxing Price List
Eyebrow Arch – $16
Any 2 Facial Waxing – $29
One Facial Waxing-Cheek/Chin/Eyebrow/Lip – $16
Leg (Full) – $85
Leg (Half) – $58
Back or Chest – $68
Underarm – $30
Arms – $45
Bikini – $40
                                                                                                                                                                                     French Bikini- $58
Brazilian Bikini- $68
Extended Brazilian-$99
Client Preparations
Body hair should be 1/4 in length for best results. Discontinue shaving for 2 weeks prior to waxing. Please refrain from tanning 48 hours or more prior to waxing appointment. Our technicians provide a safe and comfortable environment for each client. Discretion is always maintained with proper draping and coverings for your comfort.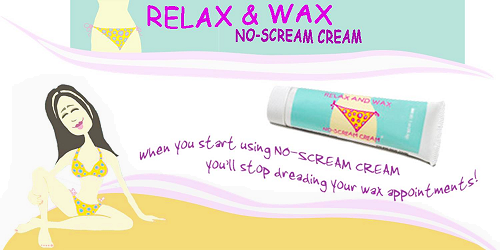 Finally - waxing does not have to hurt!
This is a numbing cream that will assist in relieving some of the discomfort associated with waxing. The cream should be applied as a fairly thick layer 40-45 minutes before waxing to achieve the optimal numbing effect. No-Scream Cream can be used on all areas of the body including bikini area, lip, eyebrows, under arms and legs.
*Waxing services may have a price increase due to product usage and time.
Ultimate Stress Relief
Signature Service
De-stress and unwind during this full body massage with light to medium pressure.   Enjoy a sensory experience that incorporates aromatherapy, warm steam towels, scalp massage and a sea salt scrub on the back and feet.  This massage will soothe your body and mind, transporting you to a tranquil state of relaxation.
75 min. $115
Customized Comfort
Experience relaxation and rejuvenation with a massage designed just for you.  Customize the perfect massage with your choice of a variety of massage techniques and stretches.  Incorporate aromatherapy, Sombra warm therapy, hot stones and warm steam towels.
60 min. $85
90 min. $130
Neck & Shoulder Relief
Do you hold all your tension in these areas? Designed to focus on this specific area of discomfort, resulting in a massage that invokes both balance and rejuvenation.
30 min. $40
60 min. $79
Relaxation
This classic Swedish massage uses light to medium pressure and is uniquely designed to create a sense of calm inner peace and serenity. Our talented therapist will personalize this treatment by using the best techniques for you, removing all stress and completely relaxing your mind, body, and spirit.
60 min. $70
90 min. $110
Prenatal
Massage specifically tailored for the expectant mothers needs using a specially contoured pillow; relieves many of the normal discomforts experienced during pregnancy such as backaches, stiff neck, leg cramps, headaches and edema (or swelling), reduces stress and helps to relax.
*Guest must be at least 12-weeks into pregnancy to receive prenatal massage.
60 min. $75
90 min. $115
Reflexology
This distinctive ancient technique focuses on pressure points of the hands and feet to restore the flow of energy and promote an overall sense of well-being. Reflexology improves circulation, reduces pain, soothes tired feet and encourages over all healing.
30 min. $40
Signature Sinus & Tension Rescue
(temporarily not available)
If you have allergies, sinus pressure and headaches, this is designed just for you!  The combination of warm steam towels, cool jade rollers, peppermint, and eucalyptus oil will take you on a sensory journey.  We use Acupressure and massage techniques along the forehead, nose, cheeks and scalp to open up the nasal passage ways and relieve sinus headaches.
30 min. $40
Restorative
This Deep Tissue massage will target chronic muscle tension by focusing on the deeper layers of muscles and connective tissue. Slower massage strokes and more specific direct deep pressure are applied to affect underlying muscles and structure of the body. Other movements such as; compression, slower motion, deeper pressure, kneading, stretching and a warm therapy agent may be incorporated to assist in joint pain.
60 min. $79
90 min. $125
Fusion
A Swedish-based therapy combining the best-known therapeutic massage practices to provide an unparalleled relaxation. Rhythmic massage movements are coupled with the use of powerful aromatherapy oils.
45 min. $59
Couples
(temporarily not available)
Have your partner by your side as two of our therapists perform a relaxing massage of your choice.
There is a $20 set up fee.  Price is based on the massage that is chosen.
If you wish to schedule an appointment, please call 517-990-9088.
Energizing Body Polish
(temporarily not available)
Your body is rejuvenated from head to toe with a dry brush exfoliation and customized body scrub.  Dead surface skin that is then whisked away with hot steam towels.  We finish with a moisturizer that will leave your skin with a radiant glow.
45 min.   $75
Signature Body Wrap
(temporarily not available)
Experience renewal that promotes outer radiance and total well-being with this
customized body wrap.  We combine the exfoliating dry brush, customized body polish, and hydrating body mask.  While cocooned in warmth, we perform an aromatherapy facial massage and relaxing scalp ritual.  An application of our customized body lotion envelops your skin in soft rejuvenation, leaving your skin glowing.
75 min.    $130
Revitalizing Back Facial
This Customized Facial for the back helps clear clogged pores, inflammation,
and "backne." A deep cleanse is followed by a professional exfoliation using a scrub to polish away impurities. Next, steam is
applied before manual extractions, which are followed by a
skin-specific corrective masque. Massage of the back and scalp sends you to a place of peace and relaxation. This treatment is designed to leave you with healthy and glowing skin!
45 min. $79
Blissful Additions
Enhance your massage or facial with one of our blissful additions. Please call (517) 990-9088 to add these to your service as they are not available with our online scheduling. May not be scheduled as a stand-alone service.
Scalp Ritual
At this very moment, you're storing the day's stress in your scalp! Quickly release tension while infusing the scalp and hair with peppermint and lavender essential oils. This aroma therapeutic and nourishing treatment will help completely rid the body of stress.
$15
Back Scrub
This hard to reach area is often neglected.  Treat yourself to this exfoliating and hydrating experience.  Warm steam towels are incorporated to help relax and soothe your skin.
$15
Firming Eye Lift
Add on to your Facial- Firm, tone and revitalize your tired eyes with our unique blend of vitamin therapies and firming botanicals. Our gentle exfoliation will remove dulling debris, while a super-soothing masque will help reduce irritation.
$20
Warm Bamboo Massage
The bamboo massage is a soothing warm therapy that is deep tissue work. This massage helps improve blood circulation with its relaxing gliding strokes. The bamboo targets pain relief and knot relief in its special technique. This blissful addition is only available to schedule with Michael.
$15
Warm Stone
A great add on to any massage, warm river rocks will penetrate deep within your muscles and melt the stress away, leaving you with a relaxing experience you won't forget!
Add to any massage (Maternity Massages excluded)
$15
Hand or Foot Scrub
Exfoliate these overworked areas with a lavender sea salt scrub and hydrate with an emollient rich, lavender cream.  The result is smoother, softer skin!
$15
Microdermabrasion
A diamond tipped wand is used to slough off damaged skin cells and expose newer, softer skin. Discontinue all retinol products 7-10 days prior to treatment.
Face only- $85
Added to a facial- $55
Face, neck and décolleté (25 min service includes a calming mask and face massage)- $125
Face, neck and décolleté (when added to a facial) – $70
Body Brushing
(temporarily not available)
The dry brushing technique is a form of skin exfoliation that removes dead skin cells on the surface, stimulates blood flow and new skin cell production leaving you with a radiant glow and enhanced detoxification throughout the body. Benefits include smooth, healthy skin, a boosted immune system, and reduced cellulite due to increased blood circulation that helps the skin break down and release toxins.
$15 add-on to massage
Dermaplane Express
A simple and safe procedure for exfoliating the epidermis and ridding the skin of fine vellus hair, (peach fuzz). It enhances product and procedure results leaving your skin "baby soft". Discontinue all retinol products 7-10 days prior to treatment.
20 min $69
Combined with another facial procedure – $40
Soothing Foot Soak & Scrub
It's time to give your lower legs and feet the attention they deserve! Cleanse, exfoliate, hydrate and moisturize for healthy and revitalized skin and muscles that are ready to take on the day! Warm steam towel wraps, aromatherapy, and massage is incorporated to relax and rejuvenate your legs and feet.
$20